Explore
 The Door
Our integrated approach is unique and effective. Young people come to The Door for a wide variety of reasons, and we welcome them with a range of services and holistic approach. If we don't have what that young person needs, we will find it.
What We Offer
The Door is New York City's premier youth development organization, providing comprehensive and innovative support for New Yorkers ages 12-24.*
Broome Street Academy Charter High School
Our on-site SUNY-authorized charter high school, Broome Street Academy, sets aside 50% of the seats in its incoming 9th-grade class for students who are transitionally housed or in foster care and offers a wide range of integrated support in collaboration with The Door's programs.
broomestreetacademy.org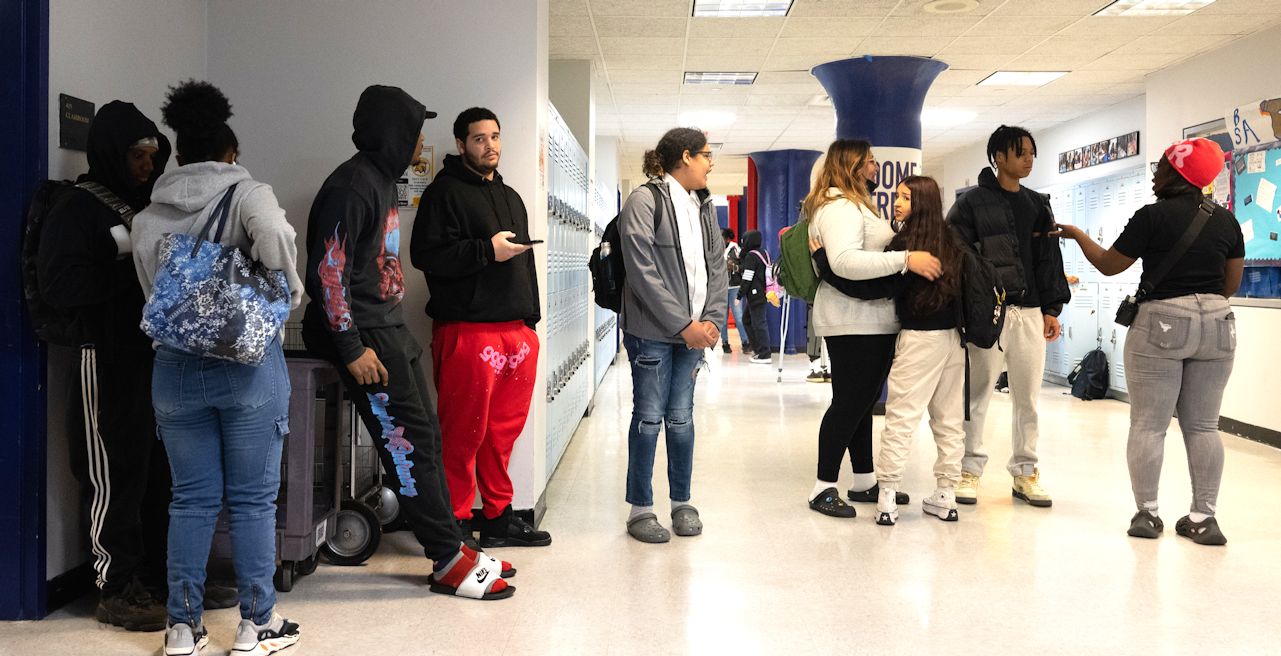 Our Impact
The Door's success lies in our commitment to meeting young people where they are and providing them with the comprehensive and integrated services they deserve. Here's our impact in FY22.
More about our impact
7K

New York City youth served
4.1K

members engaged in 3 or more programs
90%

college acceptance rate for BSA graduating seniors
5.7K

connections through our text helpline
Faces of The Door
We pride ourselves on the diversity of our staff and members, who come to us from all walks of life. They make The Door a place where the building blocks for strong futures begin to take shape.
Calendar
There are currently no upcoming events.