Counseling, Health & Nutrition
Transgender Health & Gender-Affirming Services
The Door's Adolescent Health Center (AHC) provides comprehensive health care in an affirming environment. Clients can receive Transgender Health Services including hormone replacement therapy.  Services and support are provided by the Care Navigator, Medical Provider, and/or Mental Health Provider. The team provides comprehensive care address the full spectrum of health and wellness needs. Care Navigation is tailored for each client's needs and focuses on the whole person.
Transgender Health Care Support & Resources
Primary care 

Chest/breast health 

Initiation and maintenance of hormone replacement therapy 

Cancer screenings 

STI screenings & treatment 

HIV testing 

PrEP 

PEP 

Care Coordination by our Navigator 

Mental health services 

Benefits navigation 

Identity-affirming clothes and products 

Surgery letters and referrals 

Obtaining/updating documents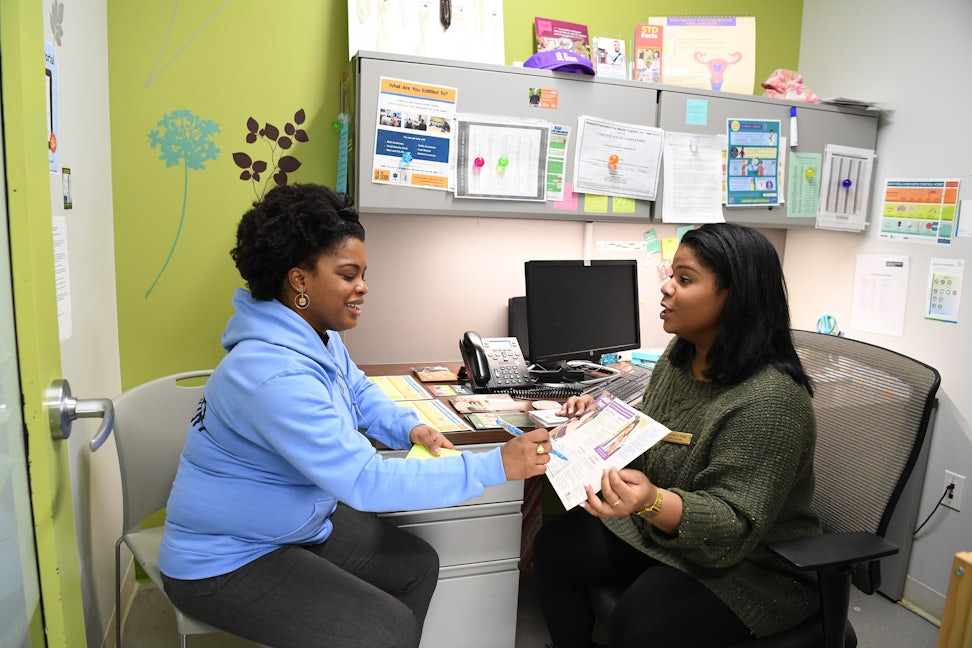 Eligibility
To be eligible for Transgender Health Services, a client must meet the following requirements:   
be 18–23.5 years old OR be an emancipated minor or documented homeless youth. (For more information about the latter categories, please visit our Supportive Services page for more information.)

be a Door member in good standing

sign the Informed Consent for Hormones (HRT patients only)  

complete an initial intake visit(s) with the Navigator  
To schedule an appointment, call the Health Center at 212-453-0222.
Questions? Text our free and confidential text line at 833-569-0033.