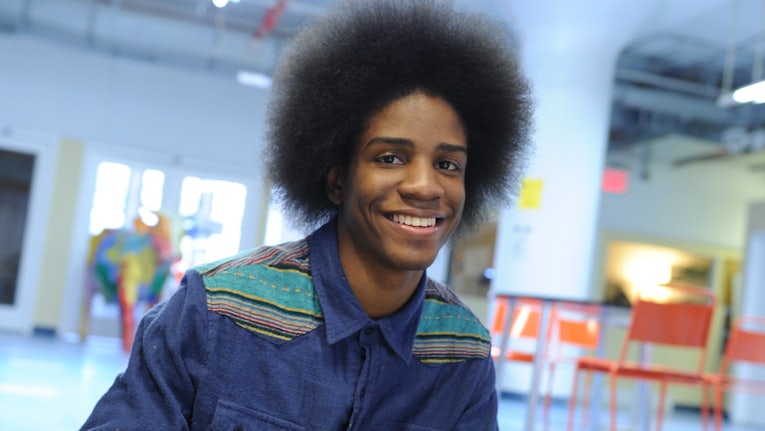 Vaughn & the Arts: Embracing Self-Confidence
Vaughn joined The Door when he was 14, one of the first members of the Summer Dance Intensive, a six-week "boot camp" in which young people learn a huge range of techniques, as well as tips for building a dance resume, preparing a successful audition, and maintaining good nutrition while training. 
Vaughn was very nervous at first, but knew he needed a well-rounded training in dance in order to turn his passion for performing into a career. 
Vaughn participated in the Intensive every summer, growing and blossoming along with it. With the support of then Performing Arts Coordinator Anthony Rodriguez—who Vaughn called "the dance parent I always wanted!", Vaughn mastered numerous styles and secured a full ride to the University for the Arts in Philadelphia. After Vaughn's mother suffered a stroke, Anthony was there for Vaughn again, helping him navigate a complex school transfer process to enable him to be close to home while still pursuing his passion. 
Collectively, those experiences taught Vaughn to embrace challenges and new beginnings. "The Door helped me to not be afraid," he said. "Now I know I can do anything." 
Vaughn's confidence in himself bears out in the data around the benefits of an arts education, which extend well beyond the arts themselves. Studies have shown that arts education leads to improved GPAs, test scores, decision-making, and more. For this reason, in stark contrast to NYC schools, where public funding for arts has been steadily decreased for years, The Door continues to expand and invest in its arts offerings.  
Learn more about Arts Program and class schedule here.