Arts & Recreation
Creative Arts
Along with health, legal, education, counseling, and career services, The Door offers recreational, artistic, fitness, and performance opportunities daily.
The "heart" of Door activity is Center Space, the first-floor open area designed for performances, meetings, games, workshops, and other activities.
In addition to specific program areas, every afternoon you'll find activities at The Door that offer the opportunity to hang out and have fun with Door members. Daily activities include games, arts and crafts, discussion groups, and much more.
Offerings
The Arts Program runs on a three-block (or semester) cycle, offering a new selection of courses each summer, fall and winter. Each semester offers a wide range of programs that include "open" drop-in classes and "closed" intensive classes. View our full class schedule here.
We attract, engage and inspire all young people to reach their full artistic potential through an array of creative and professional opportunities. Members develop an understanding of the critical role of art to promote self-expression, personal creativity, healthy development, advocacy and leadership across a span of disciplines in the literary, visual and performing arts.
You can participate at a level that fits your needs, interests and availability. Activities are held five days a week and are project-based to encourage active participation in developing, creating and executing an artistic idea from start to finish.
Non-performers can also gain production experience in the technical arts, including lighting, sound, costuming and marketing. Collaboration remains a key component of our Arts Program, as we constantly strive to improve and deepen the creative experience for all those involved.
We offer creative arts and recreation opportunities in the following areas:
Visual Arts: ceramics, graphic design, videography, printmaking & crafting, crochet, sewing & design, cosmetology, portfolio reviews & open art studio

Theater: drama club & theatre for social change

Commercial Dance

Music: music lounge, music production & song writing

Fitness & Wellness: Nutrition workshops and access to The Door's gym located in the basement where members gather for basketball and other games on a regular basis.

Discussion groups

Field trips

Weekly community meetings in Center Space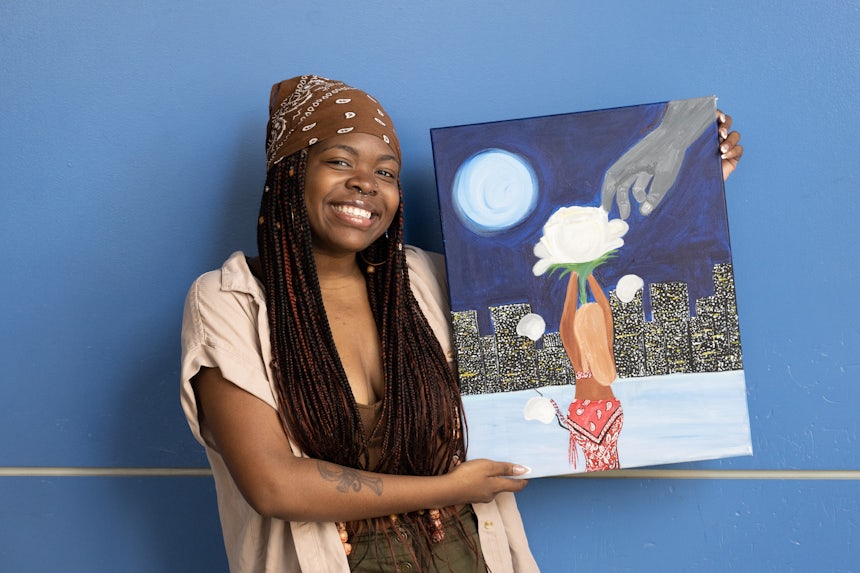 Performances
Members can showcase their talents on-site at open mic nights and art showcases, through support of an expanding network of external partnerships, in various live art festivals, parades, schools and other community-based organizations throughout New York City. 
Open mic (monthly) 

Arts showcase (twice a year) 

Live arts festivals & parades (Spring and Summer) 

Kiki Balls: a safe space to learn to vogue and walk a runway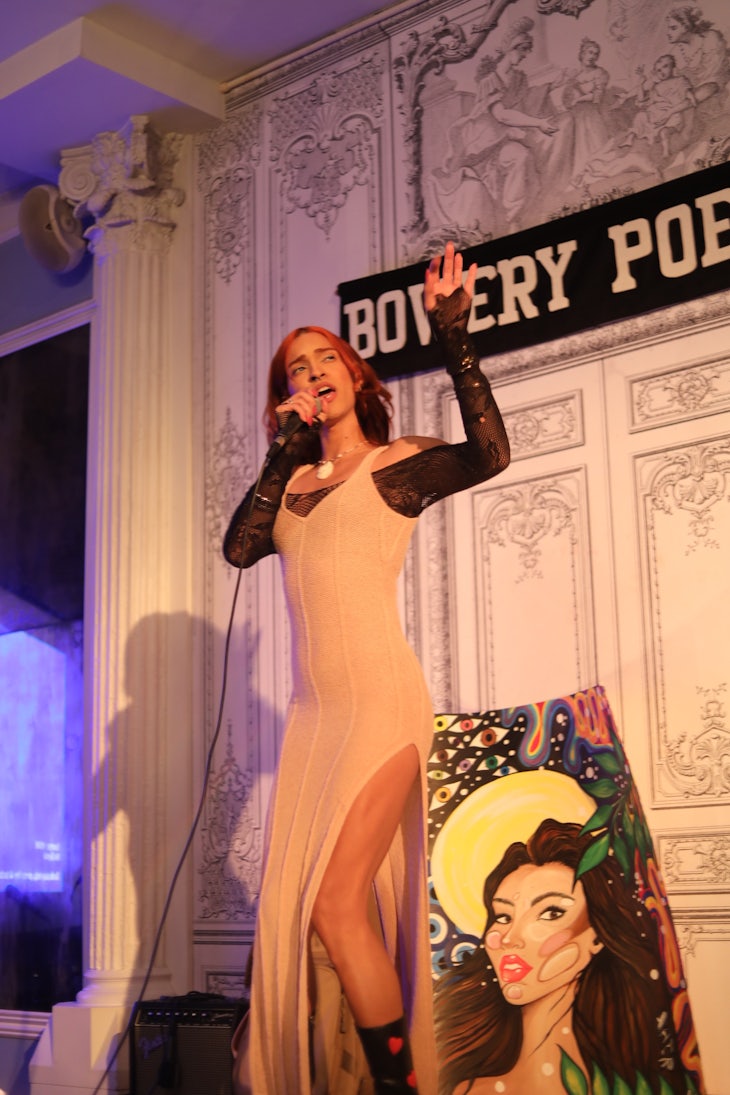 Summer Arts Intensives
The Door's Summer Arts Intensives are 7-week-long training programs that aim to expand upon the artistic capacities and creativity of participants, broaden their awareness of the arts, and encourage them to recognize educational and professional opportunities in arts related industries.  
The curriculum focuses on the development of valuable life skills that are useful both on and off the stage. Classes emphasize process over product through a holistic instructional approach, including technique, personal development, health and wellness and career exploration. Interdisciplinary reinforcements are integrated into each program over the course of the summer from The Door's Counseling, Legal, Adolescent Health and Career & Education departments. 
Instructors are practicing artists who teach from within a mentorship framework, providing individual support to participants, as well as first-hand experience of navigating the New York arts scene. Time is dedicated for youth to attend off-site performances and to visit professional arts venues and schools.  
Additional support is provided in specialized skills, including portfolio development, auditioning, marketing and branding. At the end of the summer, participants can present their original works at some of NYC's top arts venues. The Summer Arts Intensive experience is a unique opportunity to connect youth to community resources and cultivate lifelong learning. 
Classes include: 
Dance: The Summer Dance Intensive is for aspiring dancers who are dedicated, disciplined, and dance with a generosity of spirit. Young people are taught a variety of genres, including Ballet, Jazz, Contemporary and Hip-Hop Dance. 
Music: The Summer Music Intensive provides a solid musical foundation that encourages confidence, creativity, independence, and artistic collaboration. Topics include Vocals, Emceeing, Songwriting, Audio Production, Engineering, DJ'ing and Ensemble Work. 
Visual Arts: The Summer Visual Arts Intensive is designed to explore the depth of shape, color, line, texture, and space, as well as the importance of conceptualism to help students develop scholarship level portfolios in Fine Art, Graphic Design, Videography and Fashion.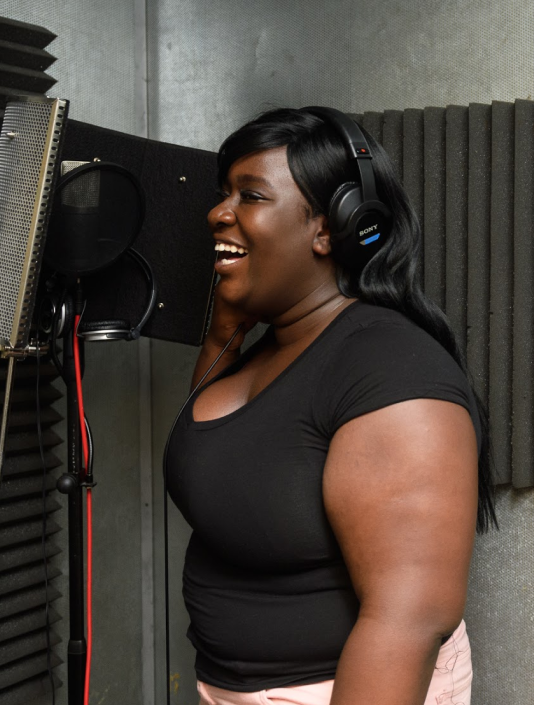 Creative Arts Program Catalog
Ceramics
Manhattan Youth Center
Every Monday, 2:30-4:30pm, Room 203. Ceramics classes are led weekly by Teaching Artist Gabrielle Tang.
Register Now
Cosmetology
Manhattan Youth Center
Every Wednesday, 1:00pm-5:00pm, Room 203. Our weekly cosmetology sessions are hosted by Teaching Artist Lyric.
Register Now
Learn to Crochet
Manhattan Youth Center
Every Monday & Wednesday, 3:00pm-4:30pm. Room 204. Weekly crocheting lessons are hosted by Teaching Artist Amy.
Register Now
Music Lessons
Manhattan Youth Center
Music lessons are hosted by Music Teaching Artist Gui. Participants will receive one on one coaching on current projects. 20-minute sessions offered with an appointment.
Register Now
Painting & Sketching
Manhattan Youth Center
Every Thursday, 1:30pm-5:00pm, Room 203.
Theatre for Social Change
Manhattan Youth Center
Every Tuesday, 2:00-3:30pm, 2nd Floor Dance Studio. Led by Door staffer Megan Kemple, Theatre for Social Change is a weekly drop-in group that explores a variety of theatre techniques and approaches, including discussions of how theatre shares culture and the responsibilities of theatre artists and performers in the world beyond the play itself. Email mkemple@door.org.
Register Now
Drama Club
Manhattan Youth Center
Every Monday, 4:00pm-6:00pm, 2nd Floor Dance Studio & every Wednesday, 4:00pm-6:00pm, Room 316 & 326, hosted by Drama Club Staff.
Register Now
Music Lessons
Manhattan Youth Center
Music lessons are hosted by Music Teaching Artist Gui. Participants will receive one on one coaching on current projects. 20-minute sessions offered with an appointment.
Register Now