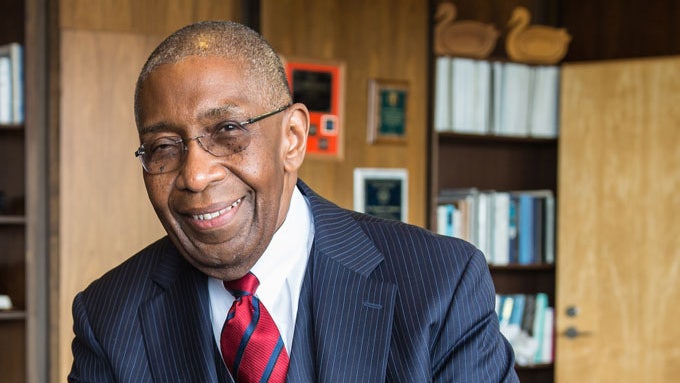 Doctor Bob: Advocating for Quality Health Care
Many of New York City's teens are dealing with serious issues such as drug addiction and sexually transmitted diseases in silence, without access to health care. Young people need a safe environment where they can gain the knowledge of how to care for themselves and receive treatment. 
That's where physicians like Dr. Bob, as he is affectionately known, come in. In the early 1970s, Dr. Robert Johnson was one of only three physicians in New York City trained in adolescent medicine, an emerging field to address the issues that pediatrics wasn't equipped to deal with. Naturally, he came to The Door. 
The Door's Adolescent Health Center was at the forefront of dealing with medicine's emerging issues, sometimes before they even had a name. "I saw my first AIDS case here," Dr. Bob recalled, "kids were coming in, presenting with this strange disease, and dying. We had seen a lot, but we weren't used to that." 
Now the Dean of Rutgers, New Jersey Medical School, Dr. Bob focuses his research on HIV/AIDS, and he still finds time to devote two afternoons a week to seeing young people for medical appointments at The Door, where many see him as so much more than a doctor. "I could talk to him about anything," said one client. "He's like a friend." 
Dr. Bob and the Adolescent Health Center have always been proponents of providing youth with accessible health care. Your generosity ensures that New York City's youth can receive the care and support they need to stay healthy. 
Learn more about the services we offer at our Adolescent Health Center here.