Counseling, Health & Nutrition
Food & Nutrition Services
Looking for  FREE  healthy, nutritious meals? The Door offers fresh to-go meals made daily Monday through Friday, along with snacks, food pantry access, and support accessing Supplemental Nutrition Assistance Program (SNAP) benefits.   
Every meal we prepare is made with a devotion to quality ingredients and preparation, as well as careful attention to nutrition and the goal of fostering well-balanced diets. Our food services are are overseen by a top-notch kitchen staff and supported by young people enrolled in our culinary arts training program—see more information below.
THE CUT—A Culinary Experience
New York City residents who are Members of the Door ages 16–24 can apply to "The CUT" - The Door's Culinary Experience. The CUT's 10-week unique culinary program enables Crew Members to obtain the ServSafe Food Handlers Certification and engage in a 150-hour, paid internship that involves real-world experience working in our In-House kitchen. Learn, Practice, and Earn. Will you make the CUT? Crew members will:
work closely with a Career Advancement Coach and Job Placement Coordinator

explore career pathways in the culinary world

draft & edit resumes

learn effective communication

practice kitchen safety, knife skills, cooking techniques, and more from a trained Chef Instructor

complete necessary tax forms with the Human Resources Department through onboarding
Crew Members can earn up to $2,575.00 through Internship Hours and Incentives. THE CUT is partnered with CAVA and DIG, giving Crew Members VIP access to employment! We are looking for those with full-time availability.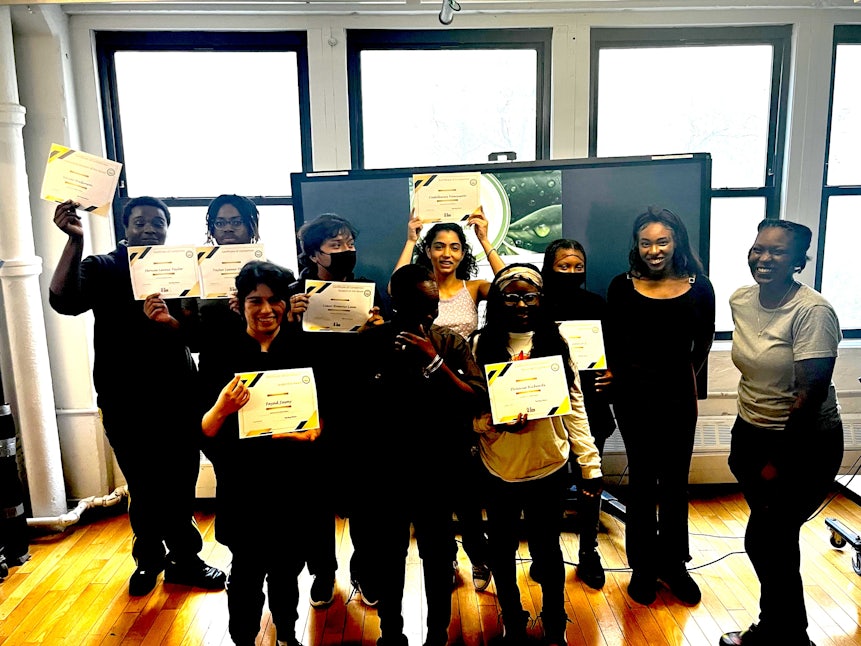 Our Kitchen in Action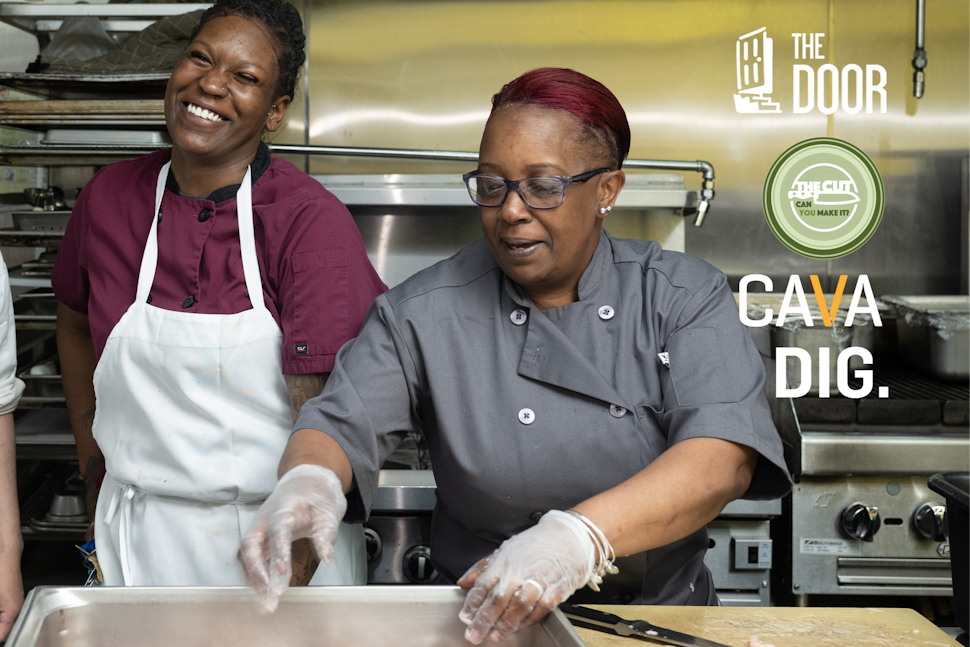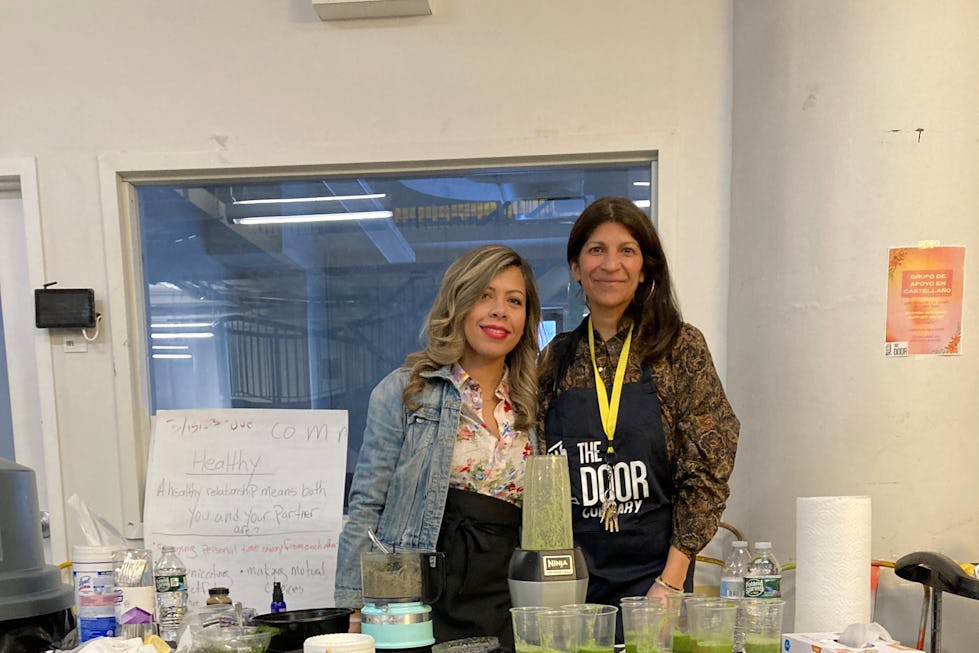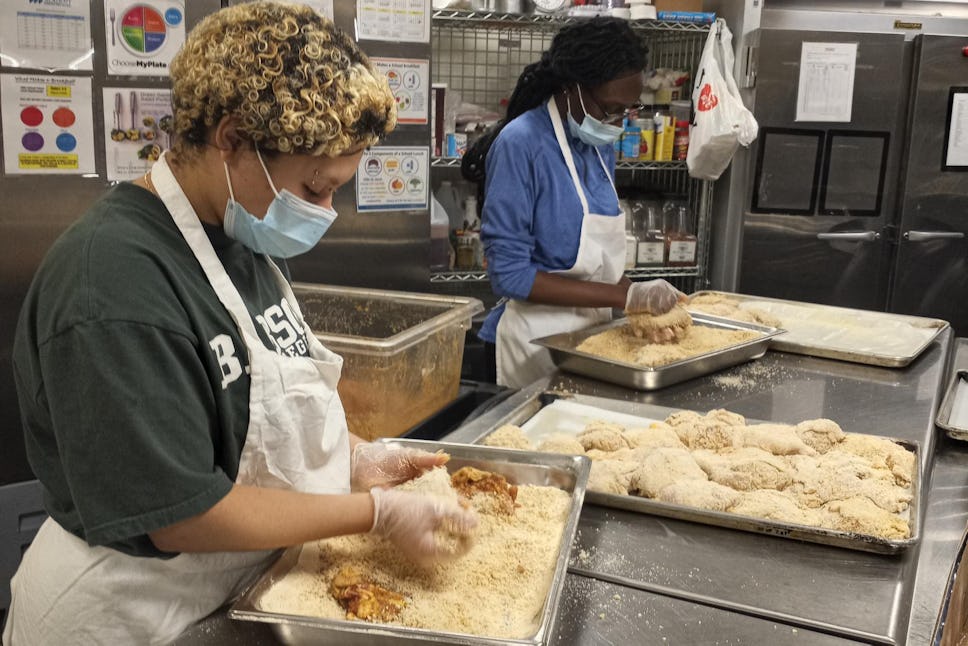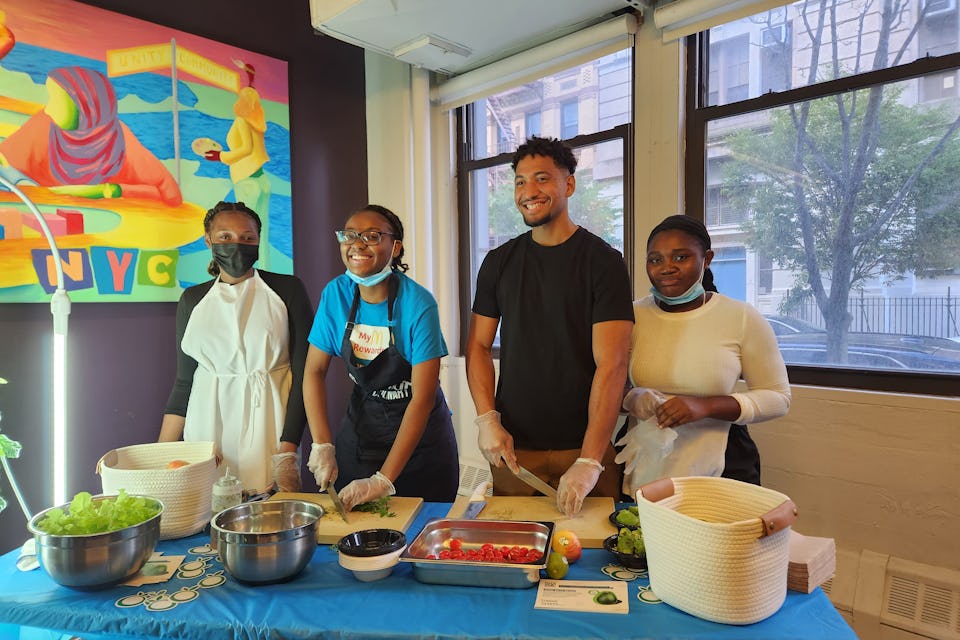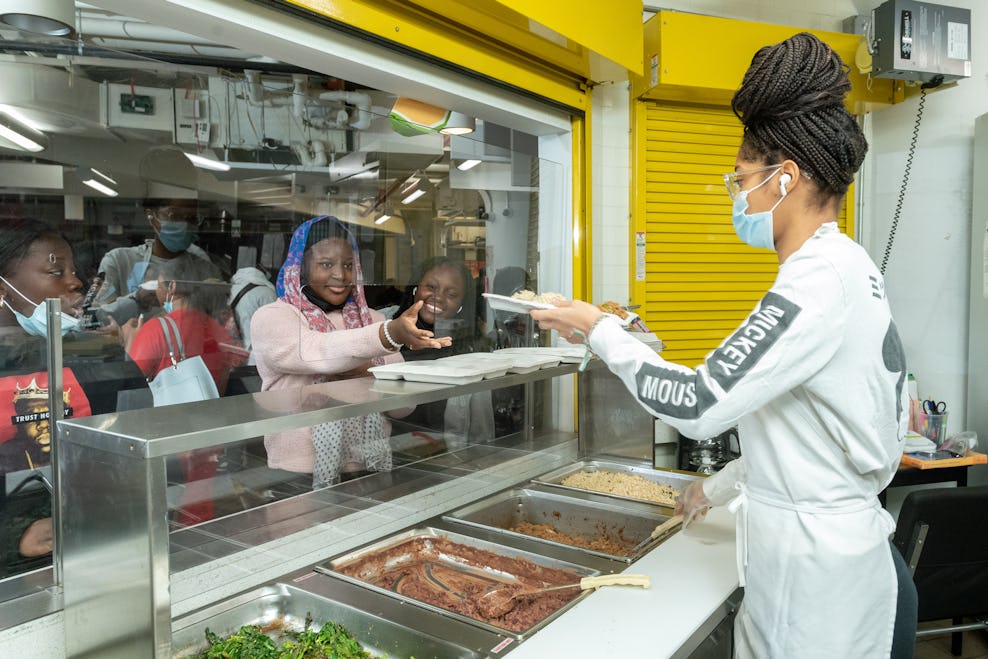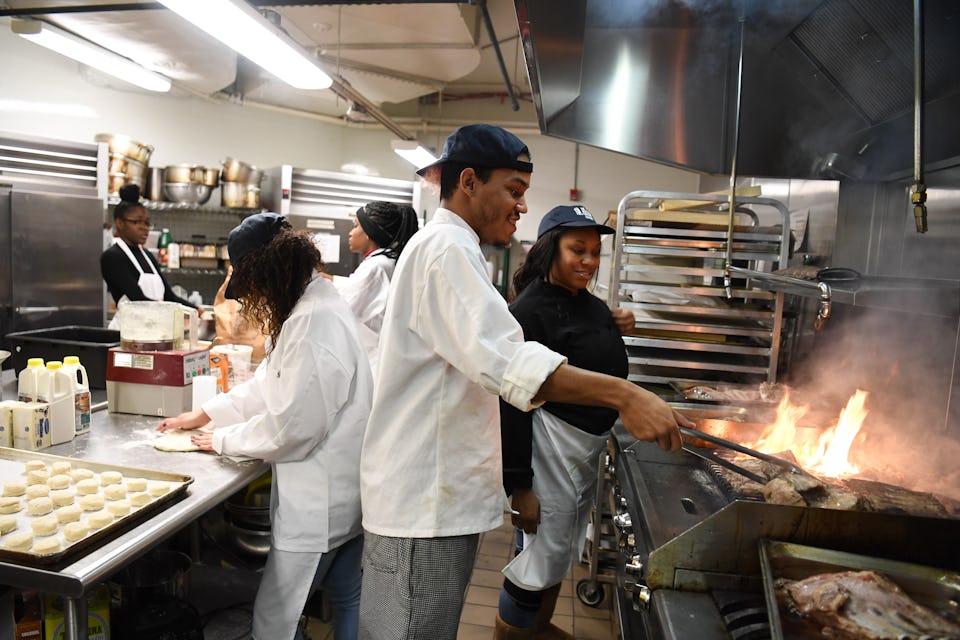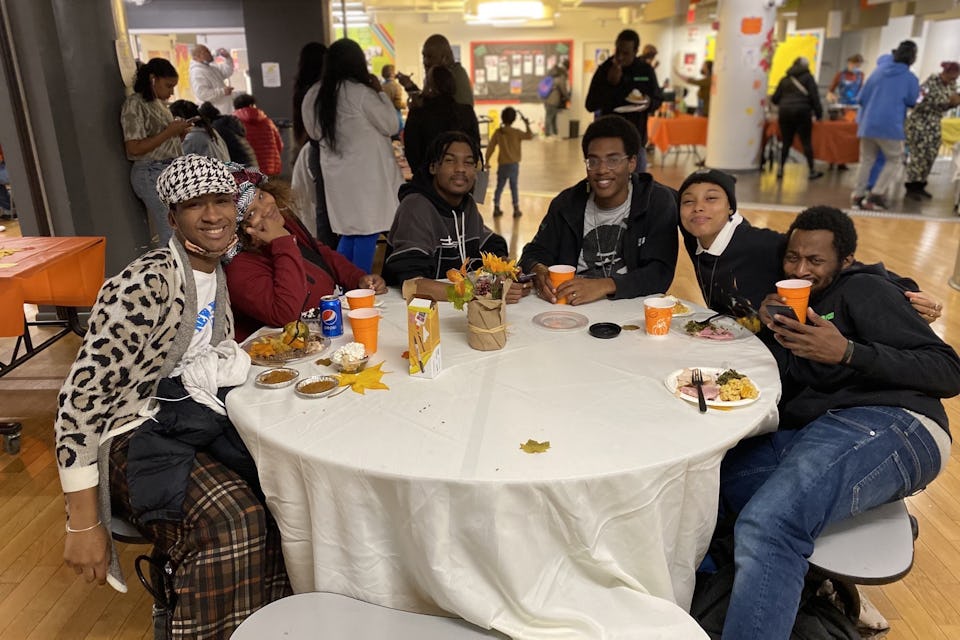 Contact Directory
THE CUT—Culinary Workforce Training
Freya-Felix Vazquez, fvazquez@door.org, call/text 917-696-3758
Community Dinners
Monday–Friday, 4:30pm–5:30pm, Manhattan Youth Center 2nd Floor cafeteria
Food Pantry & To-Go Meals
Manhattan Youth Center: Monday–Friday, 9:00am–6:00pm and Saturday, 10:00am– 6:00pm
Bronx Youth Center, Food pantry items available Monday–Friday, 9:00am–6:00pm