Career & Education
College Advisement
Take it to the next step and beyond. Are you ready for the next step in your education? We provide free college advice and tutoring, as well as support in adjusting to college life, enabling you to get to graduation, college, and beyond. Our goal is to inform you about all the opportunities available to you, no matter what grade you're in or what academic background you have!  
For more information about our programs, view the program catalog below. 
***Locations vary depending on the program, as noted below. Some are based at our Manhattan Youth Center location in SoHo; some are based at our Bronx Youth Center location; and others are available in both locations.
College Paths
Location: Manhattan & Bronx Youth Center
College Paths is a comprehensive program that provides one-on-one support to help you prepare for a future at a college, vocational training program, or non-traditional secondary education program. Because you work with an individual college counselor, we create plans based on any background and help you follow through to success. 
Joining College Paths can help you figure out your graduation plans, determine which school is right for you, find scholarships and financial aid, prepare for life in college, and help support those through the transfer application process! We can also connect you to other programs at The Door to fulfill your non-academic needs like health case, counseling, legal support and more. 
Supports that will be available in 2022 are SAT, ACT, and other standardized exam prep! 
Meetings are being conducted via Zoom, in-person, or hybrid methods. 
If you're already a Door member, please feel free to visit our office at 555 Broome Street, 2nd Floor, Room 208, anytime between 9:00am and 1:00pm.
Bridge to College
Locations: Manhattan and Bronx Youth Centers
Are you 16-24 and interested in going to college? The Bridge-to-College program is for you! This program offers: assistance with submitting and paying for college applications, help with completing and submitting FAFSA, preparation for CUNY placement exams, college tours, and incentives and one-on-one support. This program is available at both our Manhattan and Bronx Youth Center locations.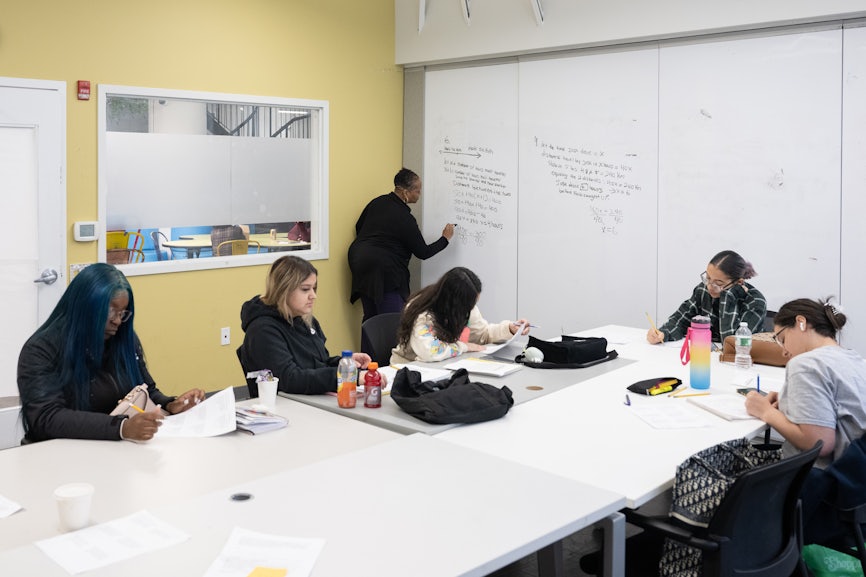 Bronx Opportunity Network (BON)
Location: Bronx Youth Center
Available at our Bronx Youth Center location, Bronx Opportunity Network (BON) is a network of community-based organizations and CUNY campuses that supports young people as they transition to community college. Services include preparation for entrance exams, enrollment assistance, and other support to help you succeed on campus.
Contact Directory
Bronx Opportunity Network (BON)